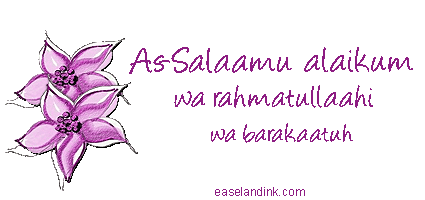 We would like to share with you photographs from our recent holiday
to Sanday, Orkney. Orkney is a group of islands located north of Scotland.
You can learn more about the islands from the following link:
Our Grandmother has a summer house in Sanday and we stayed with her for two weeks.
We went for daily walks, it was cold and windy but we found it refreshing and lots of fun.
View from the ferry ride we took from the mainland, Kirkwall to Sanday.
Another view showing some of the town.
Field of buttercups with lake in the background.
Lots of cows and lovely stone walls.
While taking a walk we were joined by a lovely stray cat.
At the coast sometimes you can see mother seals with their pups. We saw one but it's not clear in the photograph.
Very pretty scenery subhanAllah.
Orkney doesn't have many trees because of the strong winds.
But the island is still very lovely.
We saw swans with their young on the lake!
Cute rabbits hopping across the paths.
We hope you enjoyed the pics!
PLEASE VISIT OUR NEW BLOG: