Assalaamu
alaykum
Here's a nice easy craft using toilet roll tubes, tissue paper,
corrugated craft paper, left over wrapping paper and
a take away foil covered tray.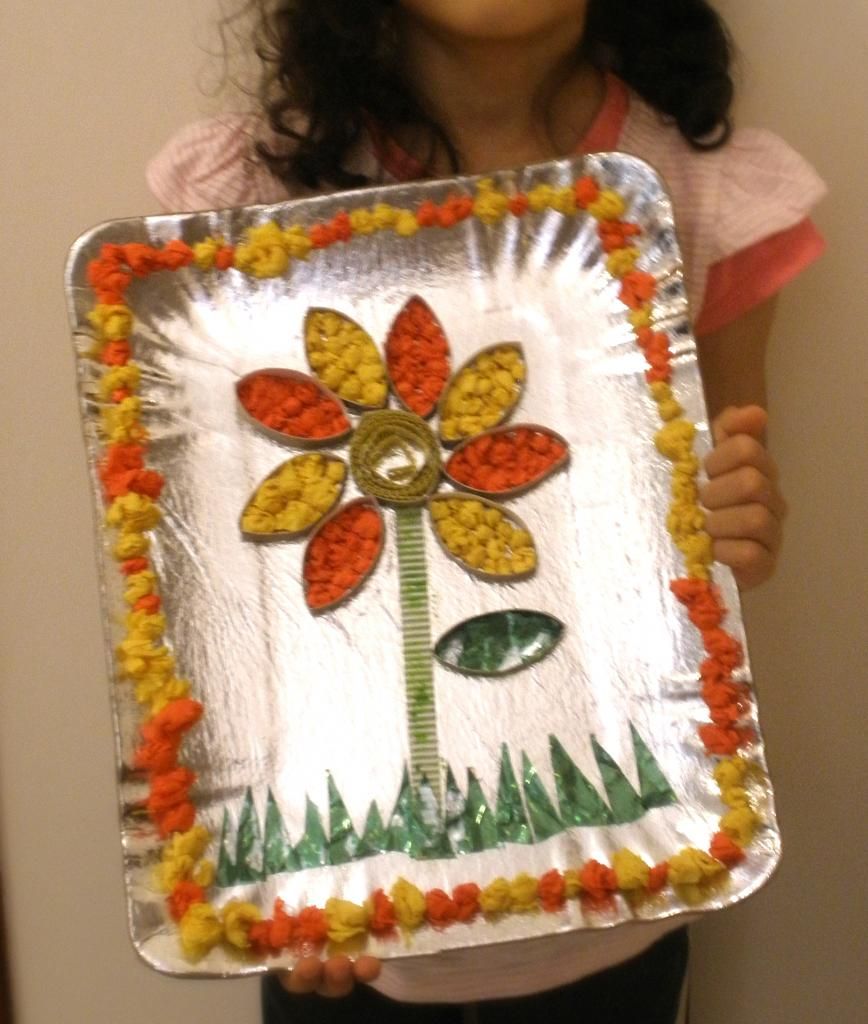 During Ramadan we'd sometimes buy snacks
for iftar from a bakery. The snacks would
come on a nice silver tray. We decided to
make something pretty on it.
First we made a flower out of toilet roll tubes.
Cut the tubes into sections and pinch
the ends slightly. You will see that it makes a petal shape.
Leave one of the shapes a circle. This will be the middle
of your flower. Glue this onto the tray where you want
your flower to be. Then glue the petals around the circle.
We used a corrugated strip for the stem and painted it
green. Then we made another petal shape for the leaf.
Then we scrunched up small pieces of tissue paper into balls
and glued them inside each petal.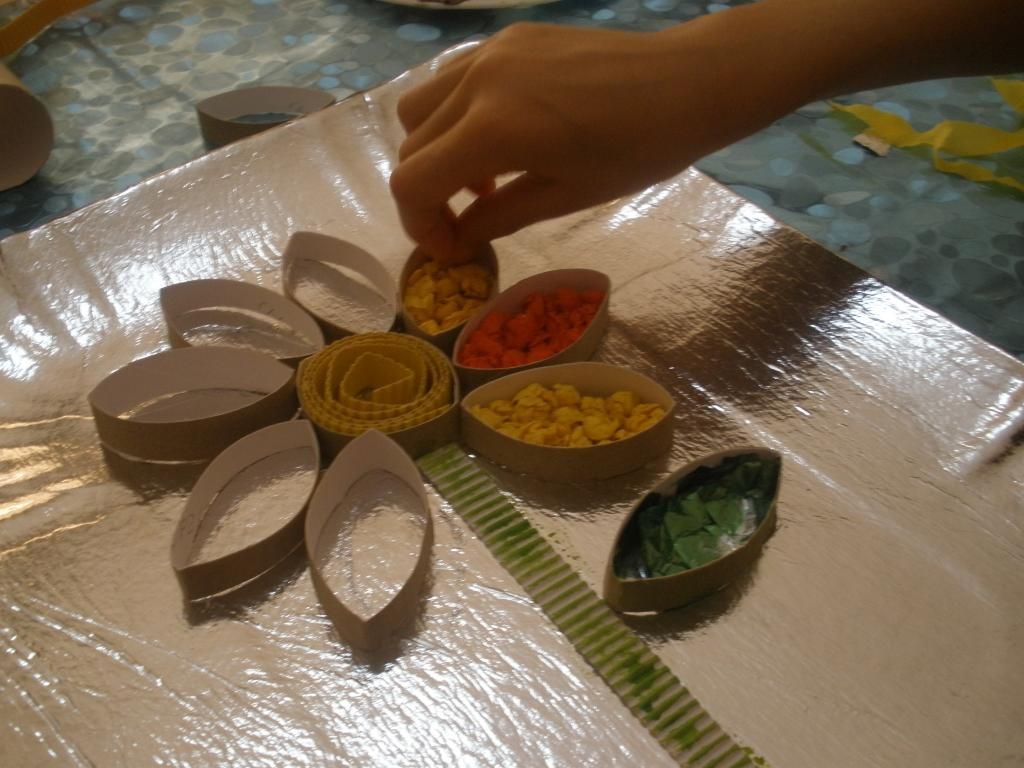 For the leaf we used shiny green wrapping paper.
We also used the wrapping paper for the grass
at the bottom of the collage.
We then made a border using scrunched
up tissue paper again.
The end result is very nice mashaAllah.
You don't have to do this on a tray, any cardboard
or thick paper will be alright.
Love,